Serving the children of Orange County since 1996
The Children's Rights Society, Inc. is a legal services agency for children located in Orange County, New York.  We are assigned by the Orange County Family Court to represent children in cases involving custody, child abuse and neglect, guardianship, juvenile delinquency, PINS, and support.  We also have an education law and advocacy program known as "SPEAK" which serves low income families in Orange and Sullivan counties.
---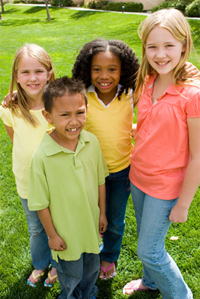 The Children's Rights Society
News & Notes
No matter how old you are, what your musical taste is or whether or not you can read a note, there's never a wrong time to learn how to play an instrument.
So, do you want to embrace social networking to have a positive influence on the world? Here are some ideas for how to use social media to make a difference.